Business Intelligence Software Installation and Training
Business Intelligence consulting services with a personalized approach for you and your data
At ForceBI.com, we believe that finding the right Business Intelligence partner is critical to user adoption. You need a consultant with considerable skill and experience, but you also need a consultant focused on your needs. We provide exhaustive business intelligence consulting services with a personalized approach for you and your data.
Business Intelligence Integration Strategy
Integrating data systems across an entire organization requires special attention to the needs of every department within that organization. It's crucial that your business intelligence infrastructure is implemented in a manner that meets each department's goals in keeping with the overarching goals of the organization as a whole. Putting all this together to form a cohesive data integration strategy can be challenging – that is where we come in.
Whether your organization is comprised of five departments or five hundred, we have the consulting experience and expertise required to create an integration strategy unique to your data needs.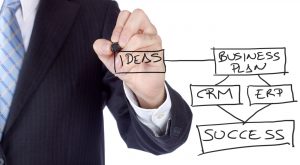 Project Planning
In order to harness big data, you need an equally big plan. Working out project logistics takes extensive time and effort that you don't have. Fortunately, we have you covered. Our team of experienced business intelligence consultants can create a custom plan, executing it every step of the way.
We oversee the entire project from start to finish, ensuring that all your data receives the attention it deserves and that your organization is properly trained. Our extensive experience in IT infrastructure also adds considerable value when it comes to working with IT departments or tackling security issues. We help your data reach its maximum potential with our project plans and discover additional opportunities that you might not even have thought about.